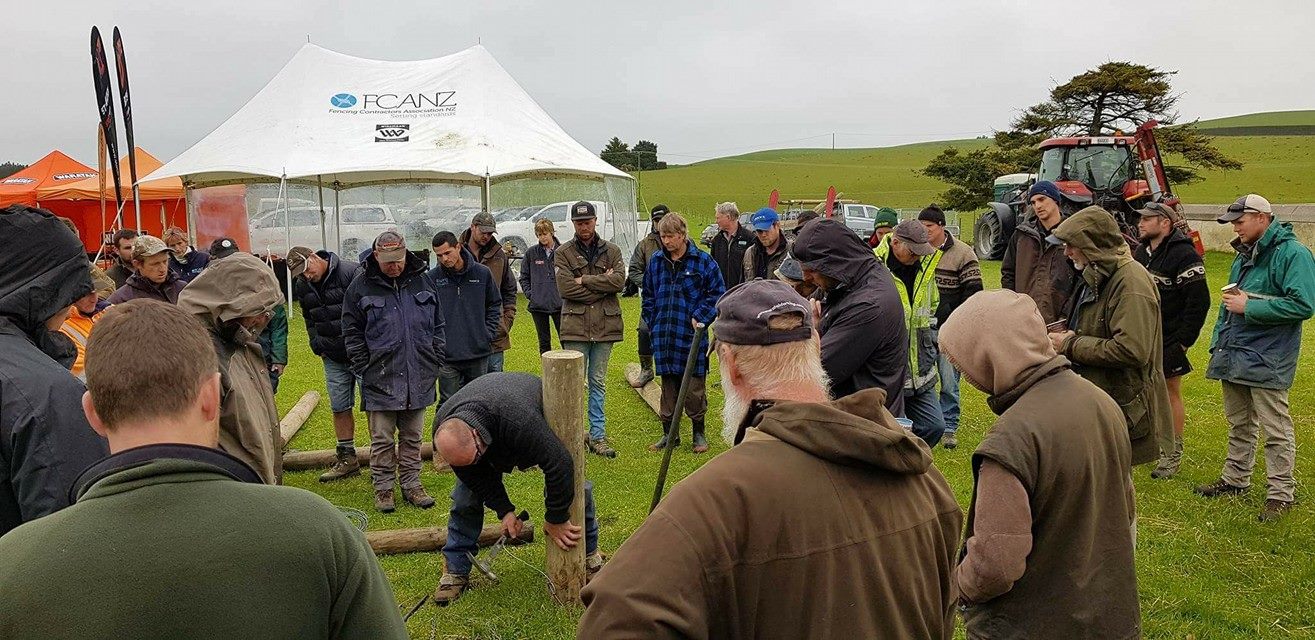 One of the benefits of being an FCANZ member, or invited associate, is attending the Best Practice Association Days.
These events are well run, regular events that display new innovation and best practice techniques/training throughout New Zealand. In addition to the delicious lunch and morning tea provided, this is a true opportunity to grow as a contractor.
At a Best Practice Association Day, you can expect to see demonstrations of best practice, and new techniques. It's this informative, practical advice that see's members returning to annual events throughout New Zealand.
Keeping it fresh at the Cambridge event was what FCANZ Board member Greg Burton described. One member gave feedback that they found the day informative, learning new ways of fencing which then turned into new services in their business and lead to increased revenue.
Below are photos of the work Bevan Fencing Contractors completed after learning a different post and rail technique at the Cambridge event in September, near Hamilton. Over eighty people attended the event despite the pouring rain. With safety and wet weather gear on fencing contractors attended from as far away as Northland.
Board Member, Greg Burton, said the Cambridge event was something to look forward to. Greg felt privileged to showcase different types of fencing. "These Association Days are a great opportunity to share different styles of fencing, and to learn from each other." Greg continued to explain that learning from each other allowed Contractors to put new techniques into practice, which increased their business and the quality in the fencing industry. "The owner on that job said to me he wanted something with a wow factor, something different, and this was challenging and exciting work. Something good to share with like-minded people," commented Greg.
For more information about the recent and upcoming events, sign up for the e-newsletter, visit our Facebook page Fencing Contractors Association New Zealand, or our website.
Become a member today, attend FCANZ events, and learn more about increasing your service range, growing the business and accessing practical business and employment support. See the article about member benefits and application form in this edition. Thanks to all our Partners and Members and FCANZ Team who proactively support these events.