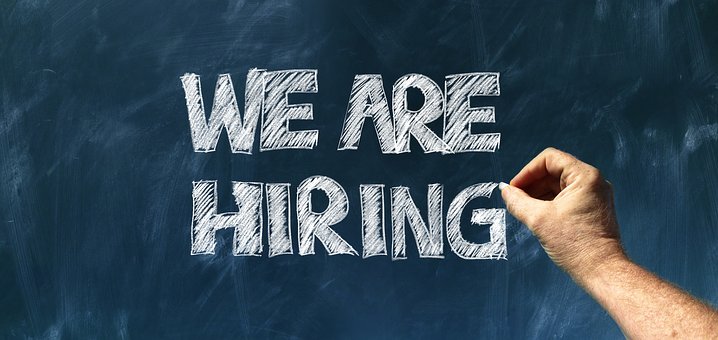 Five simple ways to find new staff
Most tradies say the same thing: it's hard to find good staff. MTA recently said there are 1,600 jobs throughout New Zealand that have not been filled. It's a problem.
So if you have too much work, how do you find skilled staff to grow your business?
I believe that even in a shortage, there will always be good people who are looking for other opportunities. Here are my tips:
Don't wait. The time will never be just right.
The sooner you start looking, the more likely you are to find someone and be persistent. You may have difficult experience in employing the right person; one of my clients, a builder, had been actively looking for a salesman for many months. They finally found someone, three days later, he quit! They were disappointed.
Business owners decided to advertise again and found John, who has been a real star for them. He has consistently outsold other reps, and sales have gone through the roof. If they hadn't kept advertising when they did, they wouldn't have found him.
If you pay peanuts, you get monkeys.
Good staff know what they are worth. Don't worry; the good ones will always earn more than they cost.
If hiring someone at a higher rate means jobs will be done right, fewer callbacks and less stress, then you will free up time to grow your business, it's worth it.
Also, consider what benefits you offer. Why would this job be more attractive than anything else out there? Are current employees happy with benefits? Ask them for feedback and new ideas.
It might be as simple as free breakfast once a week over a toolbox talk. The flexibility to leave early occasionally if the job is completed. Incentives when they meet targets. Or maybe it's a generous tool allowance, latest iPhone or Samsung work phone, uniform, or company vehicle.
Your vibe attracts your tribe.
 Look at the latest ads on Trade Me or Seek. Here's the deal; if you want the great applicants, you have to have a great ad. Visualise the best team member you have on board right now. What exact ad would attract another just like them?
Put some personality into the ad and make the advert friendly, talk about what you offer and how you look after your staff. Make sure it reflects your vibe and how you operate.
What kind of company you want to be. How do you want your team to feel about you. What makes you unique? Are you about precision and high standards? An easygoing team that has a lot of fun? Serious about work/life balance? A growing professional level company that dominates your niche?
Also, make it easy for them to apply. Some people are not great with paperwork so a phone call might be better in some cases. Of course, if it's an admin, sales or supervisor position, you will still want a proper CV.
Think outside the box.
First, ask around. Some of your best hires will come from word of mouth. One way to quickly get the word out is to set aside a couple of hours on a Friday afternoon. Shout pizza and get your team to message friends and post on social media. Use the time to reach out to your contacts and do the same.
If you're trying to reach under 40's, you'll want to list your ad online. Trade Me or Seek is an excellent place to start. Also, post on your Facebook business page and in local groups.
What about taking on an apprentice as part of the plan? They take a bit of work in the beginning, but in a few years, they'll be fully trained in your way of doing things.
Always field test applicants. Things to check are: Are they punctual? Can they think for themselves? Are they willing to learn? Can they follow instructions? Are they honest? Do they have attention to detail? Remember skills can be taught – hire for attitude.
Consider recruitment agencies. It might cost a bit more, but often they have a pool of workers ready to start now. It could be short term or long term, as long as you have a good margin on jobs and can afford to pay a bit extra, this can be a good option.
Depending on your trade and what you are looking for, some immigration and recruitment agencies are sourcing highly skilled overseas workers from places like South Africa or the UK. Talk with them, see what options are available.
An engineering firm I worked with had a staff of around 20 welders. Approximately half of these were hired from other countries. It worked for them, it might work for you.
If you change the way you look at things, the things you look at will change.
I was speaking with a business owner recently who was looking for drivers. Their comment was "you just can't get drivers."  I know there are not many around. But to say you can't find drivers ever? That's going to trip you up.
We talked it through, made the job ad more appealing, got interview questions ready, and threw the dice. A few weeks later they'd been receiving much better quality applications. The guy they hired told them in the interview "I kept going back to your ad. I just couldn't go past it. I really want to work for a company like yours. So here I am."
I think the bottom line is this: if you have the right hiring process, you can still find excellent people, even in a difficult market. Go for it. You might be surprised who you find. And it could be the next gamechanger for your business and your sanity.
Want help to grow your business and your profits to the next level? Book a complimentary online call with me here nextleveltradie.co.nz
Daniel Fitzpatrick
Business  Coach
Next Level Tradie